People Often Misunderstand Philippians 4:13 Even Though It Is A Simple Verse In The Bible.
As a result, they use it as a demonstration of how through Christ and their faith, they can fulfill any desire they choose.
In this way, many people have experienced disappointment. For instance, Stephen Curry has experienced disappointment, whose example is found at the end of this article.
I believe it is a powerful Bible verse when you put Philippians 4:13 in the context of the entire book.
You will need to read the surrounding verses in the Bible and see what additional information will have to reveal to correctly interpret this passage.
Let's first take a moment to consider who wrote this verse before we dive into what it means.
WHO WROTE PHILIPPIANS 4:13 ?
In the New Testament, you will find the book of Philippians, written by the Apostle Paul, in chapter 4 verse 13.
He wrote a letter to the believers in Christ Jesus, the bishops, and the deacons in the church at Philippi in Macedonia (Philippians 1:1), a city that was a major city during those times (Acts 16:12), which is the only one where he sent this letter. (The Epistle to the Philippians)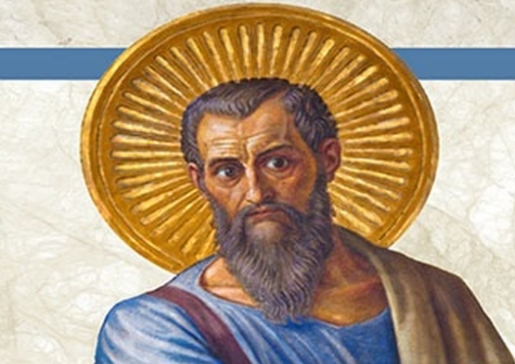 As a result of a vision in which he saw a man-call him to go to Macedonia and aid the people there (Acts 16:19), Paul went to preach the gospel in Philippi. 
WHAT IS THE MEANING OF PHILIPPIANS 4:13 ?
"I can do all this through him who gives me strength."
Philippians 4:13 (NIV)
In order to better understand Philippians 4:13, we must examine the text in light of the verse that precedes it. According to Philippians 4:12 this verse is key in understanding the verse that follows it, which states:
"I know what it is to be in need, and I know what it is to have plenty. I have learned the secret of being content in any and every situation, whether well fed or hungry, whether living in plenty or in want." (NIV)
As we examine Philippians 4:13 in different Bible versions, we will see how the meaning of this verse is conveyed.
PHILIPPIANS 4:13 IN THE BIBLE
1. PHILIPPIANS 4:13 NIV
There is an important aspect in the NIV Bible translation that makes Philippians 4:13 seem more meaningful, showing the true meaning behind the verse. Toward the end of the book, Paul states that he has found the secret to being content in any situation, and then goes on to describe what the secret is.
"I can do all this through him who gives me strength." 
His contentment is a result of his relationship with Christ. He believes that the strength to be content in whatever situation he is in is derived from Christ, who gives him the strength he needs.
The life of Paul was full of adventures and trials and for this reason, he needed to learn how to be content no matter what the circumstance.
Through Christ, Paul was able to learn to be content no matter what the circumstance was. The strength of Christ allowed Paul to reach contentment in any circumstance he found himself in because the strength of Christ helped him achieve that. I think he wasn't talking about what he can do if he so desires, but about what he has to endure before he can preach the gospel. 
2. PHILIPPIANS 4:13 KJV
"I can do all things through Christ which strengtheneth me." 
Philippians 4;13- KJV
Where other Bible translations say Him and not Christ, where the KJV Bible version says "all things" and "through Christ," we know Paul is talking about Christ giving strength to him and not Him.
According to Philippians 4:12 of the KJV Bible, Paul says that he is able to live in lack and plenty, and that he will survive when either full or hungry.
This shows that he is able to deal with any situation that arises in his life.
Paul was a man who preached the Gospel all around the world, in places that were hostile to him sometimes, and he preached it all through Christ that he did all things. In Philippians 4:13 he states that he did all things through Christ. He was strengthened by the strength that he received from Christ.
3. PHILIPPIANS 4:13 NASB
"I can do all things through Him who strengthens me." 
Philippians 4:13 NASB
It says in the NASB that "we do everything through Him." When we look at the preceding verse, however, we see a very different perspective than other versions offer.
In the book of Romans, Paul states that he knows how to live comfortably whether he has humble means or lives in prosperity. He has learned to make his way through abundance and need in almost every circumstance that he has encountered.
Paul has found a way of dealing with everything that he faces by believing in Him (Christ) who strengthens him in the face of everything he endures. Although he appreciates the help that he has received from the Philippians, he knows that none of them, even the most generous ones, could give him the strength he needs to overcome difficulties.
4. PHILIPPIANS 4:13 MSG
"Whatever I have, wherever I am, I can make it through anything in the One who makes me who I am."
Philippians 4:13 MSG
With The MSG Bible Version, You Can Read In Plain Language And You Can Learn To Make It Through Anything Regardless Of What You Have Or Where You Are.
According to Philippians 4:12, the "anything" in a Christian's life is a recipe to be happy whether full or hungry, whether empty or filled. There is a further refutation of that statement in verse 13, stating that this is a possibility in the "One" who makes me go "who I am.".
Because Of Your Identity In Jesus Christ, Which Is Found In The Above-Mentioned Bible Version, You Can Make It Through Anything.
In Light Of The Knowledge That "The One" Is God, What Does It Mean To Describe "Who I Am?" John 1:12 Tells Us Who We Are In Christ, "Yet To All Whom He Gave The Right To Become Children Of God, To Those Who Believed In His Name."
If you are a child of God, you can make it through everything through Christ because you are a child of God. According to Romans 8:38. Ultimately, the point in Philippians 4:13 is that it is important to be content in all situations, and this is exactly what Paul is trying to say.
While others are willing to help you during rough times, it is important to use the strength of God as a source of strength. Philippians 4:14 is an example of the Philippians commending Paul for helping him through the trouble and drawing strength from Christ even as he struggles in life.
"Yet it was good of you to share in my troubles."
PHILIPPIANS 4:13 IN CONTEXT
WHAT KIND OF LEARNING DID PAUL NEED THROUGH CHRIST ?
Although there were challenges before him, Paul preached the gospel regardless of the obstacles. He had endured diverse circumstances, including sickness, marriage breakdowns, and various trips to the doctor, and he had to maintain his faith in Jesus (2 Corinthians 11:24-26).
Many things were thrown at him, including being beaten, stoned, shipwrecked, and even on the verge of death. Yet despite all these trials and tribulations, through the strength of the Lord, he was able to survive.
When he preached the gospel, Paul was a man who traveled a lot, and this meant that he could not stay put anywhere for very long.
Paul had to rely on the strength of Christ because he had to move constantly.
Being content is not an easy task, especially when you're going through hard times and trusting that God will meet all your needs. You will need to draw strength from the only source that can give you such strength. The strength you have comes and goes, but the strength of God never fails.
The Bible says that when you grow weary due to life's trials, God gives you the strength for the fight (Isaiah 40:29).
It is crucial that we understand the role that Christ's strength plays in helping us to be content in the midst of the most trying of circumstances if we wish to apply Philippians 4:13 to our lives in the present.
THE MISUSE OF PHILIPPIANS 4:13
According to Philippians 4:13, we are able to accomplish all things through Christ. Does this mean we are free to do as we please and rely on Christ for the strength to do so?
No.
Many people have misconstrued Philippians 4:13 and take it to mean that if you have Christ in your life, you will be able to do whatever you wish.
The verse is taken out of context when taken out of context you may think it means that you can do whatever you want.
There is no truth in this because only God can fulfill the desires in our hearts that are in alignment with His Word. You cannot pursue ungodly desires and expect God to bless you with the strength to accomplish them (2 Timothy 2:22).
We should live our lives within the boundaries of the Word of God. You should understand the meaning of Philippians 4:13 before you set about doing what you desire, and use it as a reference to accomplish your purpose.
In the adjacent verses, you can find a context for your interpretation of this passage.
PHILIPPIANS 4:13 AND STEPHEN CURRY
The Golden State Warriors, a team of elite players within the National Basketball Association (NBA), are led by the talented Stephen Curry. 
The writer is known for the fact that he engraves Philippians 4:13 on his sneakers to remind himself that he succeeds by the power of God.
His team lost a game against the Cleveland Cavaliers at the end of one Sunday evening, and he was devastated by the loss. Despite the fact that he has always claimed that "through Christ who strengthens me, I am able to do anything," he could not comprehend how his team was able to lose.
Taking this Bible verse to heart would give him the power to win as many NBA titles as he could ever wish for.
I do not know whether he was able to get Philippians 4:13 correct after all these years, so, after the game, I asked him to go to his locker and take out his Bible and read it again to see whether he remembered it correctly.
In reading it in context, he was surprised to find out that the verse had an entirely different meaning when read as a whole. In reading the adjacent verses, he came to discover that the verse refers to the concept of being content in any situation that we find ourselves in.
However, it does not mean that we should do anything in consequence of Jesus' teachings. As he sat down in the locker room, he was not able to believe what had just happened.
PHILIPPIANS 4:13 REFLECTION
The Scriptures should always be interpreted in the context in order to avoid disappointment if you do not get the results you expect.
We can see from Stephen's example, that the emphasis in Philippians 4:13 is more on the theme of "being" or "bearing" rather than on "doing anything you choose."